Shepard, Sara: Pretty Little Liars
Buchtipps | Englische Bücher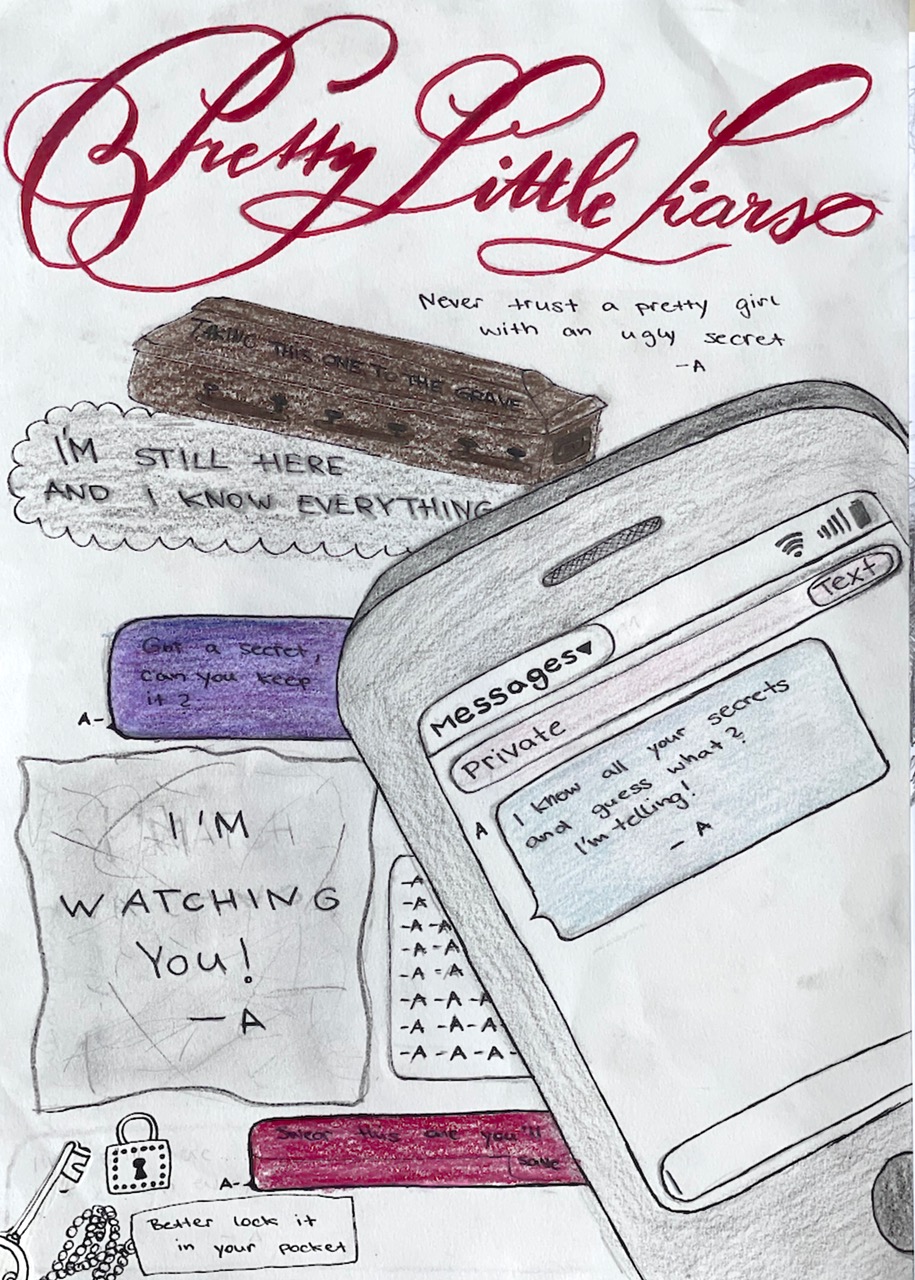 Pages: 286
Rating: ★★★★
Genre: thriller, mystery
Themes: friendship, truth
"Everyone has something to hide – especially these Highschool Juniors Aria, Spencer, Emily, and Hanna." The four girls share one big, ugly secret which threatens to reveal itself three years after their friend Allison disappeared just as everything is starting to feel normal again.
An unidentified person blackmails each of the girls with private information only one could know:  their missing friend Allison. Is it a coincidence that the unknown someone, impersonates as "A"? Is "A" short for Allison, or could it possibly stand for someone else?
The novel "Pretty Little Liars", written by the New York Times bestselling author Sara Shepard, is a mix of romance, thriller, and mystery. Within the 286 pages, you go through a rollercoaster of emotions. In addition to the thrilling and somewhat scary chapters, one is reminded how important true friendship really is.
There were many shocking and surprising parts that made the book very exciting and kept me reading. Because of that I can highly recommend this book. Even if you have already watched the series, there is lots more you can find out by reading the book yourself.
© Text and picture: Emilia Casagranda, 5Am, September 2022
All reviews by 5Am, 2022/23:
Klara Ansari-Aazam: Kayne, Marilyn: Gifted
Emilia Casagranda: Shepard, Sara: Pretty Little Liars
Michael Faber: Horowitz, Anthony: Alex Rider: Stormbreaker
Katharina Geppert: Jackson,Holly: A Good Girls Guide To Murder
Jakob Hirschhofer: Horowitz, Anthony: Alex Rider Point Blanc
Sophie Hofbauer: Riordan, Rick: Percy Jackson and the Olympians: The Sea of the Monsters
Leticia Jainöcker: Ross, Joel: The Fog Diver
Helena Kutter: Hunter, C.C.: Born at midnight
Johanna Ribarich: Lockhart, E.: We Were Liars