Jackson, Holly: GOOD GIRL, BAD BLOOD
Buchtipps | Englische Bücher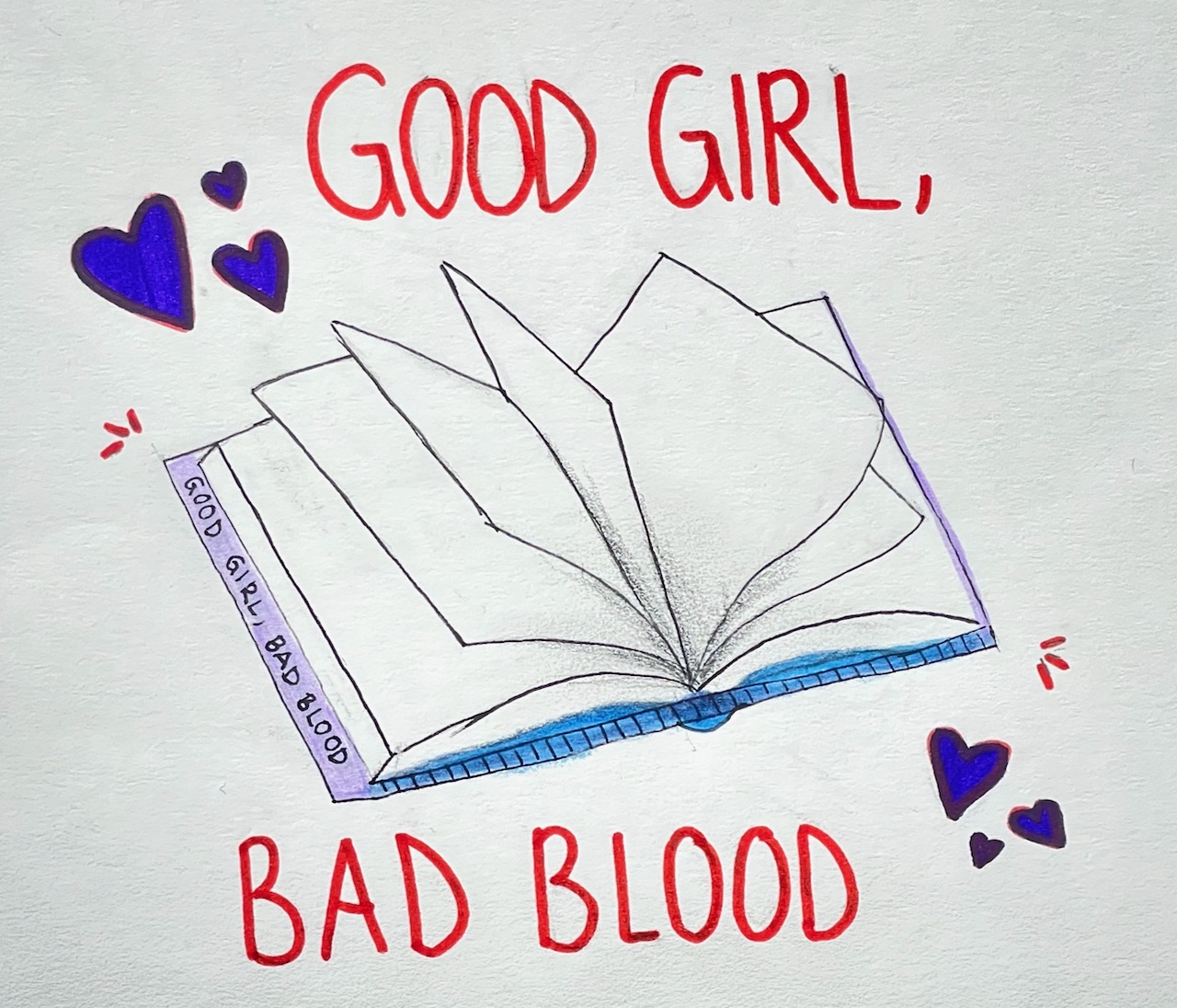 Pages: 416
Rating: ****
Genre: mystery, thriller
Themes: friendship, courage
Have you always wondered how the story of "A Good Girl's Guide to Murder" goes on? Then you HAVE TO read Holly Jackson's "Good Girl, Bad Blood"!
Pip thought that she was done with investigating after she had solved the case of Andie Bell. The case was emotionally exhausting, so she swore she would stop. But she has to break her promise when one day a friend's brother, Jamie Reynolds, suddenly goes missing. The police do not really care, but Pip does. Will she find Jamie before it is too late?
The book was absolutely great! It was the perfect sequel to the first book in my opinion. It was as thrilling as the first part and the writing was incredible. I could really feel every word that was written on the paper. I enjoyed the twist at the end, and I had no idea how things were going to come together, which was exciting. I couldn't put the book down! Everyone who has read the first book of the series of course had extremely high expectations for the book. And in fact, Holly Jackson did not fail to amaze all of us with her brilliant writing and storytelling!
I would recommend the book if you're into detective and mystery stories. If you want to read the book, I would suggest reading the first part as well to understand the context.
© Review and drawing: Lena von Buddenbrock, 5Am, September 2022
All reviews by 5Am, 2022/23:
Klara Ansari-Aazam: Kayne, Marilyn: Gifted 
Emilia Casagranda: Shepard, Sara: Pretty Little Liars
Michael Faber: Horowitz, Anthony: Alex Rider: Stormbreaker
Katharina Geppert: Jackson,Holly: A Good Girls Guide To Murder
Jakob Hirschhofer: Horowitz, Anthony: Alex Rider Point Blanc
Sophie Hofbauer: Riordan, Rick: Percy Jackson and the Olympians: The Sea of the Monsters
Leticia Jainöcker: Ross, Joel: The Fog Diver
Helena Kutter: Hunter, C.C.: Born at midnight
Johanna Ribarich: Lockhart, E.: We Were Liars