Ross, Joel: The Lost Compass
Buchtipps | Englische Bücher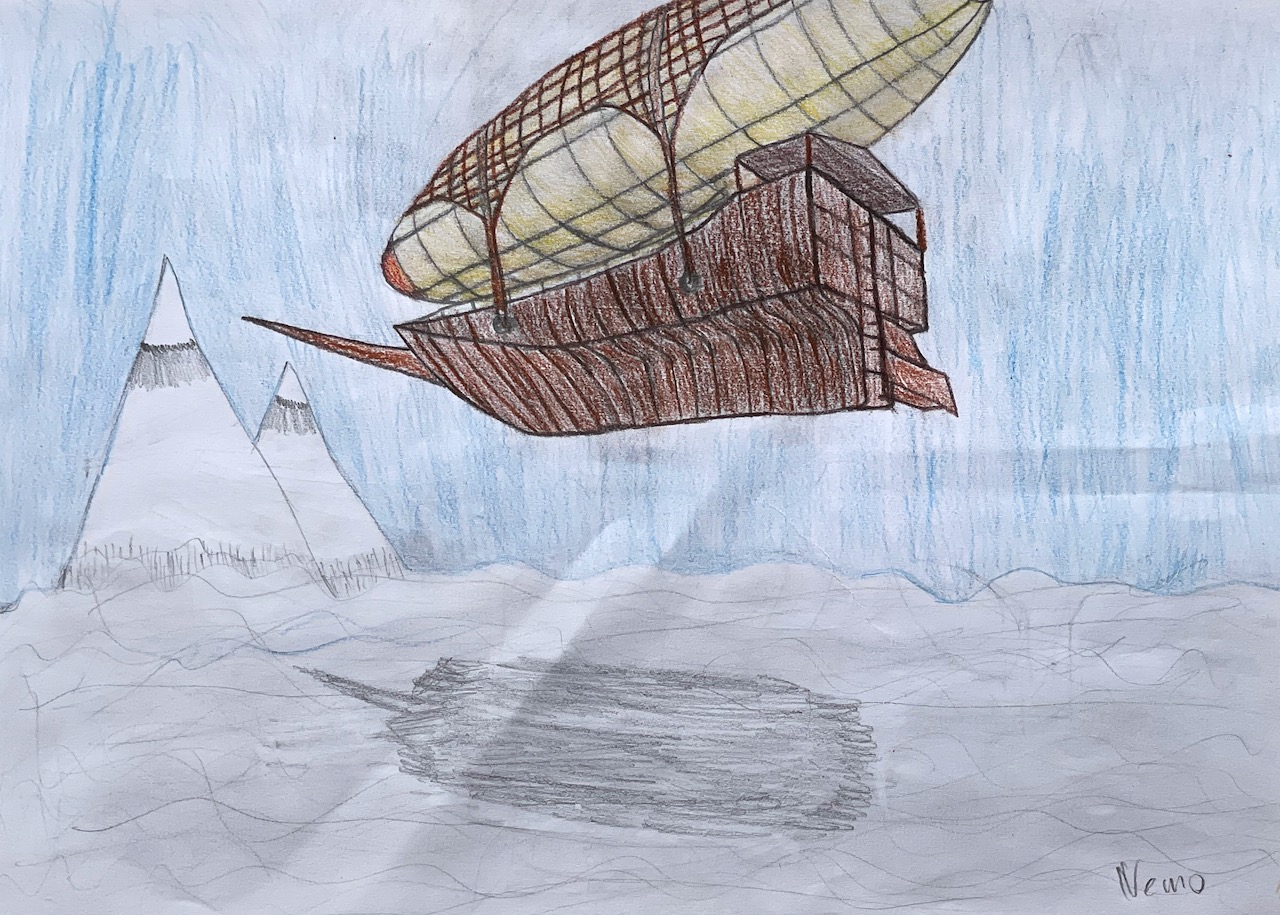 Pages: 343
Rating: ****
Genre: science fiction
Themes: friendship, power and corruption, treasure hunting, new worlds, post-apocalyptic
"There's only one way off a warship in flight – I leaped overboard in mid-air."
This book, which is the sequel to "The Fog Diver", is about a boy named Chess and his crew who're being chased by the owner of a scrapyard they all grew up in. Chess has a special eye, which allows him to be in the fog without getting fog-sick. The story is set in a world, which is flooded by a fog that kills people if they go in it, so humanity fled to the mountain tops and started to build flying ships. The people who have these special eyes can dive into the fog and gather things from the old world. Because of his eye the scrapyard-owner named lord Kodoc wants Chess.
The first time Chess jumps into the fog, he feels light and at ease. Everybody who goes into the fog is really scared of it but Chess isn't. I thought that was surprising because I would have guessed that he would be frightened and wouldn't want to go down, but it didn't really matter to him.
I liked the book because the story has a great basic idea, and the author used this potential well. I really enjoyed the sarcastic humour of the book and I think that's one of the best things if a book has a similar humour as you do. There could have been a bit more of a love story and that's nothing I say often, but in this story it was missing a bit too much. From the beginning to the middle of the book the main character didn't have this idea of saving the whole world. He just wanted to save his little crew and I think he could have kept this idea, but it seems that the world must be saved somehow.
I would recommend the book to people who like steampunk stories and who like flying ships.
All reviews by 5Am, 2022/23:
Klara Ansari-Aazam: Kayne, Marilyn: Gifted
Emilia Casagranda: Shepard, Sara: Pretty Little Liars
Michael Faber: Horowitz, Anthony: Alex Rider: Stormbreaker
Katharina Geppert: Jackson,Holly: A Good Girls Guide To Murder
Jakob Hirschhofer: Horowitz, Anthony: Alex Rider Point Blanc
Sophie Hofbauer: Riordan, Rick: Percy Jackson and the Olympians: The Sea of the Monsters
Leticia Jainöcker: Ross, Joel: The Fog Diver
Helena Kutter: Hunter, C.C.: Born at midnight
Nepomuk Rabl: Ross, Joel: The Lost Compass
Johanna Ribarich: Lockhart, E.: We Were Liars